---
Konstantinos Anastassakis
Head and neck surgeon
Dr Anastassakis Konstantinos MD, PhD is a board-certified Head & Neck surgeon and Hair Transplant surgeon, practicing in Athens, Greece since 2004.
He graduated from the Medical School of Semmelweis University of Budapest with "Magna cum laude" and finished his ENT, Head & Neck Surgeryresidency at the General Hospital "G. Genimatas". This was followed by an honorary fellowship in Rhinoplastic Surgery at the Universitätsklinik für Hals-Nasen-Ohrenheilkunde, Kopf- und Halschirurgie, Ulm, Germany through 2008-2009. He earned his PhD from the Democritus University of Thrace, Greece, in 2010 on research he was working on for several years.
Dr Anastasakis began his career in Hair Restoration Surgery in his Athens office in 2004, upon completion of the extensive training, amongst some of the best clinics and surgeons worldwide.
Dr Anastasakis is among the only a handful of hair restoration surgeons in the world who are awarded the "Experience Route" accreditation of the American Board of Hair Restoration Surgery (ABHRS). He also sits as a member of the oral examination board of the ABHRSsince 2016 and was elected in the Board of Directors ABHRS, the highest hierarchical body of ABHRS, since 2018.
He is a member of the ISHRS (International Society of Hair Restoration Surgery) since 2009, the largest non-profit medical association of over 1200 hair restoration doctors in more than 80 countries, a voluntary organization aiming to advance the art and science of hair restoration. He has been a keynote speaker, instructor and chair in multiple ISHRS meetings and an elected member in various ISHRS Committees.Since 2019 he is one of the 120 distinguished Fellow Members of the ISHRS. He is also the Founder and President of the HAHRS, the Hellenic Academy of Hair Restoration Surgery, which is Global Council Member of the ISHRS.
Dr Anastasakis is the author of the 891 pages medical textbook "Androgenetic Alopecia, from A to Z" published in Greek language in 2014 and soon to be published in English and Spanish. The textbook covers pathophysiology, drugs, supplements, herbs, lasers, Hair Transplantation, wigs and hair care, citing more than 8000 literature references on everything that has ever been written on Androgenetic Alopecia.
Ognjen Bagatin
Poliklinika Bagatin CEO
Ognjen Bagatin is the CEO of Poliklinika Bagatin, one of the fastest growing small and medium-sized medical institutions which currently has 115 employees in two locations in Zagreb. With his extensive knowledge and understanding of the private health system, he is a consultant for 20 clinics across Europe and Croatia in the field of cosmetic surgery, dermatology and dentistry. He is a member of the President Board of MBA Croatia, member of the Medical Tourism Council at the Croatian Chamber of Economy and member of the executive board of Croatian Employers Association for private clinics, hospitals and health care facilities.
Tomica Bagatin
Plastic surgeon of head and neck
Dr Tomica Bagatin is dedicated to aesthetic surgery and his goal is to provide his patients with the safest and best surgical methods in order to accentuate their natural beauty. Dr Bagatin earned his degree in medicine at the Medical Faculty in Zagreb. He completed his internship at the University Hospital "Merkur", and specialization in the Department for Maxillofacial Surgery, University Hospital "Dubrava". He has been working at Poliklinika Bagatin from its very beginning in 2002.
Furthermore, he is an active member of the Croatian Society for Maxillofacial, Plastic and Reconstructive Surgery of the Head and Neck. Moreover, he holds active memberships in international associations such as: European Association for Cranio Maxillo Facial Surgery (EACMFS) and International Association for Oral and Maxillofacial Surgery (IAOMS). By actively participating in numerous international conferences and courses (Tours, Vienna, Barcelona, Budapest, Chicago, New York and many others) Dr Bagatin is keeping up with the latest trends in his area of expertise. He has completed the highest level of English at the Faculty of McGill.
Lakhdar Belhaouari
Plastic and aesthetic surgeon
Dr Belhaouari is a board-certified plastic, reconstructive, and aesthetic surgeon in Toulouse, France. He is a director of the Centre de Chirurgie Esthétique du Dr Belhaouari.
He is a former head of the Department of Plastic, Reconstructive and Aesthetic Surgery and Department of Maxillo-Facial Surgery at the Toulouse University.
He is a member of the French College and French Society of Plastic Reconstructive and Aesthetic Surgery (FSPRAS) and the European Board of Plastic Reconstructive and Aesthetic Surgery.
Dr Belhaouari is a speaker and teacher in numerous aesthetic surgery courses and international congresses. He is also an author of many publications and 4 books including the book "L'art de la Toxine Botulique en Esthétique" and the Report on aging face for the FSPRAS.
Željana Bolanča
Dermatologist
Dr Željana Bolanča was born in Split where she completed her elementary and secondary school education. After graduating from the 1st Language Gymnasium, she enrolled in the School of Medicine, University of Zagreb. Following the completion of her internship at the University Hospital Sisters of Charity, she left for a brief period of time to work in the pharmaceutical industry, where she was employed as Product Group Leader in Solvay Pharmaceuticals. Dr Bolanča then began and completed her specialisation in dermatovenereology at the University Hospital Sisters of Charity, displaying great interest in general dermatology, dermatological oncology, and corrective dermatology. She attended many courses and trainings in trichology (scalp disease) at the Dermatology Clinic of the University of Bologna, as well as numerous courses in aesthetic medicine in London, Paris, Toulouse, and Sofia.
Out of all aesthetic procedures, she especially prefers treatments intended for the improvement and preservation of skin quality and facial remodelling.
During her entire specialisation, she has also been involved in scientific work, and has published a large number of scientific papers in indexed journals. Dr Bolanča is currently attending postgraduate PhD studies in Biomedicine and Health at the Medical School of the University of Zagreb and has successfully defended her application on the subject of trichology.
She is a member of the Croatian Society of Dermatology and Venereology, the European Academy of Dermatology and Venereology (EADV), the International Dermoscopy Society (IDS), and the Vice-President of the Croatian Society for Facial Aesthetics.
Koenraad De Boulle
Dermatologist
Dr Koenraad De Boulle is a dermatologist and director of a private dermatology clinic, Aalst Dermatology Clinic in Aalst, Belgium. This subspecialty association of six dermatologists serves as a referral centre for complex dermatology, derma surgical and cosmetic indications. He also developed a special interest in diagnosing and treating complications of non-surgical procedures and receives referrals from across the globe on this subject. Dr De Boulle has more than 25 years of experience in minimally invasive aesthetic procedures and has built an international reputation as a reference in these fields.
Dr De Boulle has conducted numerous phase II–IV clinical studies on multiple therapeutic, dermatologic surgery and cosmeceutical compounds. An author or co-author of more than 50 peer-reviewed scientific publications, Dr De Boulle has been a frequent lecturer and trainer at national and international educational events for more than two decades. Dr De Boulle also organises private educational sessions enabling aesthetic health care practitioners to enhance their professional skills, enabling wider ranges of services to their patients and offering optimal aesthetic solutions.
Elian Brenninkmeijer
Dermatologist
For Dr Elian Brenninkmeijer, a natural result is paramount. As an experienced dermatologist, she has an excellent knowledge of skin abnormalities and the aging process, specifically in the facial region. In addition to her daily practice, she is an international trainer and expert at Allergan for Botulinum toxin and hyaluronic acid fillers in the field of MD Codes. These MeDical (MD) codes have been developed by a Brazilian plastic surgeon Mauricio de Maio and give a new revolutionary perspective on cosmetic treatments. The most important aspect is to take into account the structures and anatomy of the skin focusing on the cause of a problem and not at the result. Dr Brenninkmeijer works closely with the patient respecting their wishes and focuses on what needs to be achieved through (multiple) treatments. Her holistic approach is based on a number of important points in the face that can be strengthened. With the right information, guidance and treatment, she works toward an optimal and natural result. Dr Brenninkmeijer is not guided by trends or rumors from the media, her work is precise and refined.
Paul Charlson
Aesthetic physician, BCAM President
Dr Paul Charlson is a highly experienced cosmetic doctor who has been in the industry for 15 years. He has two established clinics in Yorkshire as Skinqure Clinic and has now expanded to London. He works in NHS Dermatology which integrates well with his cosmetic practice. Paul lectures and writes extensively and has appeared on national and local television and radio. Dr Charlson has featured prominently as an "Agony Aunt" for the Yorkshire post for several years.
Dr Charlson is currently President of the British College of Aesthetic Medicine (BCAM) and is leading the regulation of the aesthetic industry via the newly established JCCP. He can provide both aesthetic and dermatological advice and treatments.
Nevia Delalle
Dermatologist
Dr Nevia Delalle was born in Split, Croatia. After elementary and middle medical school, she enrolled into the University of Split, Faculty of Medicine. At the same time, she worked as a music editor and host at numerous radio stations in Split. After her junior year, she continued her studies at the University of Zagreb, Faculty of Medicine, where she graduated.
During her internship at the health care centre in Zagreb, she spent the most of her time at the Department of Dermatology and Venerology at the University Hospital Sisters of Charity as well as the Department of Surgery where she gained tremendous basic knowledge and developed a significant interest in these fields.
She completed her postgraduate study in diving medicine at the Institute of Maritime Medicine in Split.
After acquiring the license for independent work, she started working at the Nemetova Polyclinic, and soon after started a dermatology and venerology residency at the University Hospital Sisters of Charity for 4 years, with a special interest in dermatological cosmetology, dermatooncology and dermatosurgery.
She also obtained a master's degree in Biomedicine at the University of Zagreb, Faculty of Science.
After completing her postgraduate studies and residency, she enrolled in the international anti-aging medicine specialisation for two years and at the same time established a laser centre at Nemetova Polyclinic.
After a two-year education at the most prestigious clinics and institutions in Paris, Barcelona, Brussels, Prague, Cannes and Monaco, as well as the experience gained in the field of aesthetic dermatology and surgery, she began her independent work at the Dermalife Polyclinic, where she works today.
She is a long-time licensed educator in the field of filler application and a speaker at numerous workshops and scientific conferences.
Dr Delalle is also a long-time columnist at the Ordinacija.hr portal and recently a columnist for the new Estetica.hr portal.
She spends her free time under the sea.
Radina Denkova
Aesthetic physician
Dr Radina Denkova is a member of the Bulgarian Dermatological Society and the European Academy of Dermatology and Venereology. Prior to her specialisation at the Faculty of Dermatology and Venereology, she acquired her degree at the Medical University in Sofia. A specialisation in Health Management and further trainings in Bonn, Paris and Vienna just followed.
Prior to starting her own private practice,  Dr Denkova has worked at 5th City Hospital in Sofia for 15 years, the last two of which she was appointed a Head of the Dermatology and Venereology Department.
"We believe that the pursuit of beauty is an internal process that does not disappear over time. That is why we take as our mission the care for the youth, health and self-esteem of our patients. And we support their natural calling to enjoy every stage of their lives", says Dr Denkova about the philosophy behind her own clinic DR-DENKOVA DERMATOLOGY.
With its three branches and thirteen years of history, DR-DENKOVA DERMATOLOGY is one of the most trusted aesthetic dermatology practices in Bulgaria. The practice generates the unprecedented 18% from Allergan's annual turnover in the state.
Dr Denkova herself is a regular guest at global forums presenting the latest scientific findings and developments in the use of non-invasive rejuvenating methods. As a certified international medical trainer of Allergan, in the recent years she has been one of the leading lecturers and trainers in aesthetic medicine in the Balkan region.
Working for the good name of Dermatology for Dr Denkova is just as important as doing the best for her patients. Few years ago she created her own Academy where she passes her knowledge to young specialists and organises exclusive hands-on trainings in Sofia.
Mladen Duduković
Aesthetic surgeon
Dr Mladen Duduković finished highschool and medical university in Zagreb. He completed his specialization in plastic, reconstructive and aesthetic surgery at the Univeristy Hospital Center Zagreb. During that time, he attended an opservership program at one of the best hospitals in the USA; John Hopkins hospital in Baltimore. During his specialization he completed his PhD thesis in the field of aesthetic medicine. From the very beginning, he has been interested in aesthetic medicine and that is why he chose to develop mostly in this field.
Due to his large talent, devotion to his work and the love for aesthetics from a young age, he has become one of the influential aesthetic surgeons in Croatia. He describes himself as a passionate and modern aesthetic surgeon with the knowledge and skills for classic plastic and aesthetic surgery along with the bonus of excellent knowledge and command for non-surgical techniques and technologies in youth rejuvenation. That combination makes him unique among others and his clients can be assured in his professionalism and objectivity in all aspects including assessment and treatment strategy planning as well as surgical skills. Up until he opened his private practice, he obtained sufficient knowledge and skills by operating as a guest in many polyclinics owned and operated by his colleagues. It is these colleagues who hold him in high regards and he has been able to obtain fame by having a significantly large number of performed non-surgical rejuvenation procedures such as botulinum toxin and dermal fillers. He is a proud international trainer and educator for the world-renowned French pharmaceutical company Sinclair Pharma, whose products Silhouette soft and Ellanse offered the first real opportunity for patients to undergo a combined non-surgical face lift.
David Eccleston
Aesthetic physician
Dr Eccleston specialises, and has over 18 years experience, in the use of lasers, Botox®, and many other injectable aesthetic procedures, having developed an interest in Cosmetic Dermatology during 1993. He joined MediZen as Clinical Director in 1999 as one of the very few medical practitioners in the UK to have undertaken clinical trials on the use of all 3 of the UK licensed brands of the world's most popular injectable cosmetic treatment, Botulinum toxin.
Over the years he have sought and received personal training from worldwide experts in their field, including Dr Jean Carruthers, the doctor credited with first identifying the potential for Botox® as an aesthetic treatment in Canada in the late 1980's.
As he has grown in his expertise, Dr Eccleston has in turn enjoyed training other practitioners, and has personally trained over 9,000 doctors on injection technique in the use of Botox® for cosmetic purposes and excessive sweating, and the use of dermal fillers for facial contouring. Over the years he has been asked to help people who have received incorrect or poor treatment from other providers and is now recognised as an expert in managing complications of injectables, receiving referrals from other practitioners on the rare occasions things do not go as planned.
Dr Eccleston is an active member of The British College of Aesthetic Medicine and has an international reputation for being an entertaining speaker, lecturing on the subject of aesthetic medicine in both the UK and abroad. He hasalso appeared in and authored many magazine articles and taken part in television and radio interviews on the subject of non-surgical medical aesthetics.
Currently he is a medical adviser for the UK's largest aesthetic information website, www.consultingroom.com and sits on advisory panels for a number of leading companies involved in producing products & treatments for the aesthetic market.
Dr David Eccleston has been named as Tatler's 'Man in the Midlands for Botox®' and in The Daily Mail as one of the UK's top 10 Botox® Doctors in a feature; 'superstars of the aesthetic world'.In 2016 he won 'Proactive Doctor of the Year' at the Safety in Beauty Awards. The Safety in Beauty awards champions those who go the extra mile to keep the public safe from rogue and unscrupulous practitioners and, commends "special candidates who have displayed extraordinary dedication to raising awareness and standards in the beauty, health, aesthetics field."
Tom van Eijk
Aesthetic physician
Based in Amsterdam, Dr Tom van Eijk is one of Holland's most famed cosmetic doctors.
After gathering experience in plastic surgery for three years, Dr van Eijk decided in 2003 to concentrate on non-surgical aesthetic treatments by injectables only. In this new and exciting medical field, he started experimenting and training his peers how to inject Botulinum Toxin (Botox®, Dysport®) and hyaluronic acid fillers (Restylane®). He developed the Fern Pattern TechniqueTM, introducing it in Sweden in the Fall of 2005.
The article on his techniques was published in the August 2007 issue of the New York Journal of Drugs in Dermatology. This Journal also published his article about the Lip Tenting Technique. The success of Restylane Fern Pattern Technique TM is evident, and Dr van Eijk has presented these techniques all over the world, from Vancouver to Manila, from Stockholm to Hong Kong.
"One of the great things in this line of work is that you never stop pushing the limits. I like the challenge of offering my patients a treatment that is better than I could give them a year ago", claims Dr van Eijk.
Siniša Glumičić
Aesthetic surgeon
Primarius Dr Siniša Glumičić has been in charge of Glumičić Medical Group clinic since 1994. With over 25 years of experience and ten thousands operations, Prim Dr Glumičić is by far the most influential aesthetic surgeon in the region. Due to his expertise and years of experience in the aesthetic surgery field, he often participates and gives lectures and courses at numerous symposiums and congresses in the country and abroad, and is also the leading botox application instructor of the Croatian Society for Aesthetic Medicine (HDEM). One of his missions is tearing down walls and taboo topics often associated with cosmetic surgery.
Prim Dr Glumičić has earned the trust of many Croatian and foreign celebrities, including Nikolina Pišek, Anica Kovač, Rene Bitorajac, Marijana Batinić, Lejla Filipović and many others.
Kambiz Golchin
Facial plastic surgeon
Over the past 12 years Mr Kambiz Golchin has been given numerous accolades including 'Best For Botox & Fillers' by TATLER UK and is KOL for Allergan and a number of other aesthetic companies. He is also considered an expert in the industry by many Doctors/Nurses throughout Ireland & the UK who call on Mr Golchin for his expertise and assistance with their own patients whose treatments need to be corrected.
Specialising in surgery of the face and neck, Mr Golchin is well known for his meticulous methods and outstanding results. One of the most important factors in successful facial plastic surgery is the relationship between the patient & surgeon – this is something Mr Golchin places great emphasis on during his journey with all patients from initial consultation through to post op.
Alice Hart-Davis
Beauty journalist and author
Alice Hart-Davis is an award-winning beauty journalist and author. For nearly 20 years she has been reporting on the aesthetic cosmetic procedures colloquially known as tweakments, and has trialled countless procedures in order to review them.
Alice has won many awards for her work, though none for services as a cosmetic guinea pig. She attends aesthetics conferences around the world and spends a lot of time catching up with the doctors, surgeons, dentists, nurses and the companies behind the technology in this fast-expanding field, the better to understand the tweakments on offer.
Over the years Alice has seen — and experienced first-hand — plenty of bad treatments, and understands the many problems that beset the aesthetics industry, from the lack of regulation to the rising incidence of body dysmorphia among cosmetic patients and practitioners.
Despite this, she remains an advocate of good, understated cosmetic work — the sort which goes undetected and unremarked, because it doesn't lead to weird-looking hamster cheeks or frozen foreheads. She is also still enthusiastic about the potential of tweakments for making people look that bit better, which in turn makes them feel better about themselves and better able to get on with the rest of their lives.
She lives in London, with her husband and a lively Jack Russell terrier. Her three young adult children take a dim view of tweakments, but accept that these are something she does for work (and are too kind to use the word, 'vanity').
Dinko Kaliterna
Dermatovenerologist
Dinko Kaliterna was born in 1971 in Split, where he finished medical high school. He enrolled in to the Faculty of Medicine in Zagreb in 1990, and graduated in 1996. He then spent his internship working at the Clinical Hospital Merkur. He began his specialisation in dermatovenerology in 2000 at the Department for Dermatology and Venereal Diseases Šalata. In 2004 he completed his specialisations exam. He is the author and co-author of numerous expert articles.
He is the founder of the Poliderma polyclinic, which opened its doors in September 2004. Areas of special interest to Dr Kaliterna are aesthetic-corrective procedures, cosmetology, cellulite, anti-aging medicine and laser application. He was the first to introduce the method of integrated dermatology in Croatia: numerous experts of various specialties give their opinions to the client and compare them so that the best solution for the client could be found.
Dr Kaliterna pays special attention to continuous professional education and has participated as a lecturer in the most prominent conference meetings. He is a pioneer in applying the most modern technologies and knowledge from the field of dermatovenerology, aesthetic-corrective procedures and laser application.
He writes and publishes articles and answers reader's questions on web pages like Pliva, Cybermed, and Vitamini. Up until now his articles have been published in numerous national newspapers, magazines and weeklies – Nacional, Jutarnji list, Život i zdravlje, Gloria…
He participated as a guest on most Croatian radio stations. On television, he participated in the following shows: RTL Exclusive and Explosive, Embrace of beauty, Good morning Croatia, At Sanja's, the Maja talk show and many others.
Recently, Dr Dinko Kaliterna became a member of the Dermatologic Aesthetic Surgery International League (DASIL), the largest and most important association of dermatologists and plastic surgeons. DASIL primarily focuses on application and development of newest technologies, lasers and treatments in purpose of aesthetic-corrective procedures.
Raj Kanodia
Plastic surgeon
A leading Plastic Surgeon, Dr Raj Kanodia, is sought out by patients around the world for rhinoplasty and non-surgical facial rejuvenation. His artistic ability to enhance facial harmony and preserve youthful contours has earned him notable respect among his colleagues. He is trusted with many of Hollywood's most famous faces, along with high profile clientele from around the world, including performing artists, fashion models, politicians, executives, and Royalty.
Dubbed "the KING of the Hollywood nosejob" by ELLE Magazine, Dr Kanodia is widely acknowledged as the world's foremost expert in rhinoplasty having performed over 9,000 rhinoplasty surgeries with over 3 decades of experience. Performing exclusively closed (scarless) rhinoplasty, Dr Kanodia is able to finesse and refine the nose without changing its character.
VOGUE Magazine calls him "Doc Hollywood…the man that A-listers turn to in their search for perfection" and they are not alone. Dr Kanodia has been featured widely across all media platforms, from TV shows like Dr 90210 and E! News, to interviews and features in prominent news networks and fashion magazines such as ABC, FOX, Billboard, Vanity Fair, Vogue, Harper's Bazaar, Allure, Elle, Tatler, Haute Living, Seventeen, and People.
A longstanding member of the American Academy of Facial Plastic Surgery, American College of Surgeons, and American Academy of Cosmetic Surgery, Dr Kanodia has published numerous medical articles and is a regular lecturer at international medical conferences. Dr Kanodia continues to mentor and teach his unique approach to "Finesse Endonasal Rhinopasty" and facial rejuvenation to surgical residents, fellows and colleagues across the world at his state of the art medical facility in the heart of Beverly Hills.
Blending his knowledge of Ayurvedic herbs and anti-aging compounds from his native India with advanced western dermatologic research, Dr Kanodia has formulated the now 24 year old exclusive skin care line "Ayur-Medic." His newest product line in the fight against aging, "Dr Kanodia AMLA," stems from the Indian miracle fruit Amla (Emblica Officinalis), known in Ayurveda as an "elixir of life." Extracts of this wonder fruit are used topically and ingested orally in Dr Kanodia's line, therefore creating the concept of Beauty Inside Out.
Bob Khanna
Professor of facial aesthetics
Professor Khanna was one of the first dental surgeons in the world to venture into facial aesthetic procedures utilising botulinum toxin and dermal fillers. In 1996, due to his success with such treatments, he pioneered many of his own techniques and developed a way in which he could teach his concepts and techniques within a hands on training programme for other medical and dental professionals.
Over the last 22 years, he has taught many medical and dental professionals all over the world and, in turn, this has developed facial aesthetics on a global scale.
Internationally renowned as a leading lecturer, trainer and expert in facial aesthetics, Professor Khanna has trained thousands of doctors, dentists and plastic surgeons in non-surgical facial rejuvenation procedures. He has contributed to the development of the art of 'Total Facial Sculpting' and many of his students have progressed into extremely successful careers.
Professor Khanna has authored over 30 publications in both dental and medical journals in the UK and Internationally. He has also authored the Facial Aesthetics Module for the Kings College Aesthetics MSc and had previously been appointed as clinical lead for the FGDP Facial Aesthetics Master Class at the Royal College of Surgeons. He also provides International Consultancy and is a Key Opinion Leader for Galderma.
Professor Khanna has been featured on many cosmetic surgery related television documentaries such as 'Cosmetic Surgery Live' (Channel 5) and assisted in the launch of Sky televisions award-winning 'Nip-Tuck' series with his major contribution in 'Plastic surgery laid bare' (sky one).
Josip Lovrić
General surgeon
Dr Josip Lovrić gained immense experience during ten years he worked as a specialist in general surgery in Bjelovar General Hospital. The focus of his work is on minimal invasive procedures in order to achieve natural look using the most modern methods and techniques of treatment. He graduated from the Medical Faculty, University of Split and completed specialisation in general surgery in the Department of Surgery at the University Hospital Center Zagreb at the Medical Faculty in Zagreb. Active member of the Croatian Society of Surgery and licensed by the Croatian Medical Chamber. He continued his education actively participating in numerous domestic and international conferences around the world. Dr Lovrić has authored or co-authored several published scientific papers in national and international journals and proceedings of the Croatian Academy of Sciences and Arts. He is fluent in English and Italian.
Davor Mijatović
Plastic surgeon
Prof Dabor Mijatović, MD, PhD, specialist in plastic, reconstructive and aesthetic surgery, is Chief of the Department for Surgery at the University Hospital Centre Zagreb, Chief of the Department of Plastic-Reconstructive Surgery at the University Hospital Centre Zagreb and Head of the Chair for Surgery at the School of Medicine, University of Zagreb.
Prof Mijatović graduated from the School of Medicine in Zagreb. In his career, he received his education and training in Germany, Austria, Switzerland, USA, England, South Africa, Brazil and Argentina. In 2019 he was appointed as Chief of the Department for Surgery at the University Hospital Centre Zagreb, and since 2007 has been Chief of the Department of Plastic Surgery at the same hospital. He is the national trainer for breast reconstruction and aesthetic breast surgery as well as Leader of the Education Centre for Breast Reconstruction for the region.
Aleksandar Milenović
Maxillofacial surgeon, plastic surgeon of head and neck
Assist Prof Aleksandar Milenović, MD, PhD was born in Osijek, Croatia where he graduated from elementary and high school. He moved to Zagreb to study medicine and graduated with top marks in 1994. The fine structures of the head and neck became a complete challenge for Dr Milenović who decided to specialise in maxillofacial surgery. Parallel to this, he also completed a plastic and reconstructive head and neck surgery specialisation.
He obtained his master's degree from the University of Zagreb, School of Dental Medicine with the thesis on Nervous dysfunction after neck dissection. He obtained his doctorate 7 years later also from the University of Zagreb, School of Dental Medicine with the thesis on Sentinel biopsy in the oral cavity tumour.
His furthered his education, at both the theoretical and practical levels, in the world's top plastic surgery centres in New York, Glasgow, London, and Vienna.
Today, he is not only a successful physician, but also a professor at the Department of Maxillofacial Surgery at the Faculty of Dental Medicine and a member of the Croatian Society for Maxillofacial, Plastic and Reconstructive Head and Neck Surgery and the European Society for Craniomyaxo-Facial Surgery.
He regularly shares his knowledge at specialised world conferences. He has participated as a lecturer in more than 100 domestic and world congresses.
He is fluent in English and German.
He is happy to be able to save lives in the Clinical Hospital Dubrava in the morning and apply his knowledge and experience at Imed Polyclinic in the afternoons. For him, work is a creative challenge that results in the pleasure of every patient.
Nikola Milojević
Aesthetic physician, Organising and Scientific Committee President
Dr Nikola Milojević is an aesthetic physician and the owner of two successful anti-aging clinics – the Milo Clinic in London and the Milojević Polyclinic in Zagreb. He graduated from the Royal Free Hospital School of Medicine in London in 1995. Although he initially opted for specialization in general surgery to continue in the footsteps of his father, Boško Milojević – an aesthetic surgery pioneer in Croatia, after two and a half years, Dr Nick Milojevic converted to the specialisation of general practice. After specialising in aesthetic medicine, he worked for the Harley Medical Group in London for five years as the leading physician of the largest chain of aesthetic clinics in the UK.
By treating up to 40 patients a day and having done over 30,000 Botox and filler treatments, he gained tremendous experience and in 2005 he opened his famous Milo Clinic dedicated to non-surgical medicine in London. Known as a physician with light hands and precise techniques, Dr Milojević has been referred to by the British media as the "King of Botox".
After a successful career in the UK, Dr Milojević returned to his native Zagreb in 2009 and the following year he took the state examination at the Ministry of Health that gave him permission for independent work in Croatia. In March 2011, he opened the Milojević Polyclinic in the very centre of Zagreb, thus continuing the long family tradition. Thanks to the innovative methods of rejuvenation and the state-of-the-art technology from the world of aesthetic medicine, the Milojević Polyclinic is one of the most modern anti-aging clinics in Europe today. Since the Zagreb Polyclinic is a sister institution of the Milo Clinic from London, Dr Milojević spends a week each month in the British capital to treat patients from various parts of the world.
Dr Milojević is a pioneer of cosmetic medicine in Croatia. By attending conferences and collaborating with experts from all over the world, as well as implementing new knowledge from the field of aesthetic medicine into daily practice, he actively participates in further development of this new branch of medicine. He is a member of leading medical institutions, including the British College of Aesthetic Medicine and the General Medical Council. The development of medical tourism encouraged him to organise this international congress on aesthetic medicine, and his desire is to brand Croatia as a centre for aesthetic medicine.
Ivana Nola
Dermatovenerologist
Dr Ivana Nola, MD, PhD, a specialist in dermatovenerology, is a leading expert on new technologies related to beauty, anti-aging and dermatology. She has over 15 years of experience in the field of aesthetic dermatology. In the period between 2009 and 2014, she was a certified national Allergan trainer for Juvéderm and botulinum toxin type A application in Croatia.
Dr Nola is an author and co-author of numerous scientific articles and professional papers. She is passionate about high standards in aesthetic medicine, so she regularly participates in and lectures at congresses and symposia across Europe and the US.
Iman Nurlin
Aesthetic physician
Dr Iman Nurlin is the aesthetic doctor from Sweden who has influenced many doctors and other qualified injectors trough her work as an international trainer within facial aesthetics. Beauty and female empowerment are two subjects that lie close to her heart. As a former model, entrepreneur, and clinic owner of the successful Ribelle Clinic, she knows how beauty impacts self-confidence, success in professional career, as well as quality of life.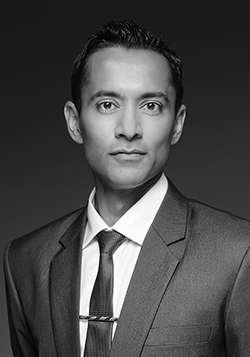 Tapan Patel
Aesthetic physician
Dr Tapan Patel, the founder and medical director of PHI Clinic, is recognised amongst his peers, industry experts and by his patients as one of the most talented and skillful injectors in the UK. He has more than 15 years' clinical experience and has been performing aesthetic treatments for more than ten years. Recently, he was listed in Tatler's Top 30 Anti-Ageing Experts. Dr Patel is passionate about standards in aesthetic medicine and ensures that along with day-to-day clinic work he also attends and speaks at as many conferences and meetings as possible. In addition, Dr Patel has a BTEC in Light and Laser Therapies and is completing both a diploma in Clinical Dermatology and Masters' in Cosmetic Medicine.
Tatjana Pavicic
Dermatologist
Dr Tatjana Pavicic is a board certified dermatologist specialising in cosmetic surgery and aesthetic treatments with her own private practice in Munich. She sets her specific focus on a holistic individual approach for face & body combining botulinum toxin, fillers and energy-based devices like lasers, radiofrequency technologies and micro-focused ultrasound.
She is an internationally respected speaker and trainer on advanced cosmetic dermatology and surgery. Dr Pavicic is member of various national and international dermatologic and cosmetic societies. She is the Treasurer of the Dermatologic Aesthetic Surgery International League (DASIL), General Secretary of the International Peeling Society, Board member of the IMCAS Academy, Honorary Member of the French Dermatologic Society, past president of the Dermocosmetic group in the Society of Dermopharmacy, past Board member of International Society of Dermatologic Surgery (ISDS).
After studying medicine at the Ludwig Maximilian University in Munich she started her dermatologic career at the "Klinik und Poliklinik für Dermatologie und Allergologie der LMU" in 2004 receiving her board certification in 2008. From 2007 until 2014, she was the Head of the Department for aesthetic and laser dermatology.
Dr Pavicic has extensively published in international journals both in the dermatological and the aesthetic fields since 2001 (> 60 publications and book chapters). One of her main areas of research are combination treatments as well as avoidance and treatment of filler complications. She has been involved in multiple studies with different molecules and compounds (botulinum toxin, dermal fillers, lasers, energy-based devices, dermocosmetics, and their combinations). Additionally, Dr Pavicic followed a training in medical management and marketing at Shangai and WHU in Vallendar.
Peter Prendergast
Aesthetic surgeon
Dr Peter Prendergast has been medical director of Venus Medical for the last ten years. He is an internationally renowned educator and author, having authored two textbooks and trained hundreds of surgeons in cosmetic procedures at courses held all over the world.
Dr Prendergast is passionate about delivering beautiful, natural-looking results to his patients using effective, safe procedures and products. His expertise is in aesthetic medicine and minimally invasive aesthetic surgery enhancing the face and body with non-invasive or minimally invasive procedures, using only local anaesthesia for maximum comfort and safety. This also allows his patients to go home straight away and get back to usual activities without delay, with minimal downtime.
In Ireland, Dr Prendergast has pioneered many of the procedures he performs. He was the first in Ireland to perform VASER liposuction, the one stitch thread facelift, and various other cosmetic surgery procedures that are performed without the need for general anaesthesia.
Dr Prendergast graduated with honours in medicine and surgery from University College Cork in 1999. He completed his internship at the John Radcliffe Hospital in Oxford and returned to Ireland to undergo Basic Surgical Training. After two years, he became a Member of the Royal College of Surgeons in Ireland. Following further surgical training in cardiac, thoracic, and vascular surgery in Ireland and Singapore, he was drawn to the relatively new and evolving field of aesthetic medicine. His training in this field took him all over the world, first as student, but later as a teacher himself.
He is regularly invited to speak at international conferences. In addition to teaching, Dr Prendergast believes learning the art and practice of aesthetic medicine is a life-long journey.
Dr Prendergast plays an active role in many international societies. He is a Member of the American Academy of Cosmetic Surgery, the British College of Aesthetic Medicine, the American Society for Lasers in Medicine and Surgery, and other educational organisations that promote high standards in aesthetic medicine and surgery. He is an Irish representative at the European Committee for Standardisations proposed new Standard in Aesthetic Surgery Services.
Dr Prendergast has appeared on national television and radio on several occasions. He has written over 20 book chapters as well as two books in aesthetic medicine and body contouring. The first, Aesthetic Medicine. Art and Techniques was published in 2011. His second book, High Definition Body Sculpting. Art and Advanced Lipoplasty Techniques was published by Springer in October 2014, and quickly became an Amazon No.1 Best Seller.
Ahmed Al-Qahtani
Aesthetic physician
Dr Al-Qahtani began his work at the Royal College of Surgeons in Ireland, where he completed a diploma in Medical Science. From here, he moved to San Francisco where he studied for his BS in Medical Science before moving to Melbourne, Australia where he completed his master's degree in Biotechnology and Medical Microbiology.
Inspired and fascinated by the world of science and the discoveries yet to be made, Dr Al-Qahtani further progressed his studies by completing his PhD in Immunology at the University of California, Irvine (UCI). After dedicating four years to his research, Ahmed remained at UCI where he began his training.
During this time, Dr Al-Qahtani began working with the medical application of Growth Factors to heal wounded tissue and create artificial skin grafts. The results, he found, were extraordinary.
Unlike stem cells or platelet rich plasma procedures, growth factors are known to be specific for the area of the body and the cells to which they are going. Stem cells on the other hand, are not formed for any specific function or area of the body, until the body chooses where they need to go.
In working to harness the power of growth factors by producing them in the highest possible quality, combined with the exact quantity needed for fast and effective cellular rejuvenation, Dr Al-Qahtani created AQ Skin Solutions. With the brand itself now holding two patents involving the use of growth factors in tissue regeneration, AQ Skin Solutions retails on all seven continents and is further accredited in over 52 countries.
As well as continuing his work for the development of AQ Skin Solutions, Dr Al-Qahtani is a Professor at UAE University College of Medicine and Health and visiting Professor at the University of California Irvine School of Medicine. He has published and contributed to ten medical journals, and in 2014 wrote his attributing book, 'The Real World Skin Solutions'.
In 2003 and 2011, Dr Al-Qahtani was further recognised by Sheikh Rashid Al Maktoum, ruler of the United Arab Emirates, for his services to 'Education', and in 2005 received an award from UC Irvine for his 'Excellence in Teaching'.
As a National Institute of Health Scientist for numerous research and development grants, Dr Al-Qahtani is also a longstanding member of the American Association of Immunologists, sitting on numerous advisory boards. He continues to be invited to speak at numerous conferences around the world, where he shares his learnings and visions regarding the future in modern skin care.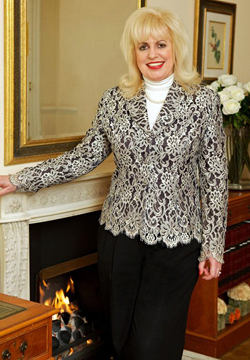 Rita Rakus
Aesthetic physician
Dr Rakus qualified as a medical practitioner at Sydney University, Australia in 1974 and is GMC registered (General Medical Council). She has over 25 years of Aesthetic medical experience and is a leader in non-surgical practice in the UK. Dr Rakus has become a highly experienced practitioner in facial and body rejuvenation and is a leader in the field of Cosmetic Medicine in the UK and is a founder and committee member and Fellow of the British College of Aesthetic Medicine (BCAM).
Hervé Raspaldo
Facial plastic surgeon
Dr Hervé Raspaldo, born in Monaco, is a Facial Plastic surgeon, prior Chef-de-Clinique, and was a consultant for facial reconstructive surgery at Nice University Hospital in France.
Now, he leads the Face Clinic Genève S.A. He is also a member of the International Society of Aesthetic Plastic Surgery and the French Society of Plastic & Reconstructive Surgery.
Dr Raspaldo's clinic is host to patients from across the globe. His reputation attracts complex cases, including no-scar rhinoplasty, advanced endoscopic facelifts, minimal invasive eyelid surgery, Ear Fold® otoplasty, facial restoration and enhanced cutting-edge global 3D rejuvenation techniques with injectables.
As an international key opinion leader, Dr Raspaldo has been broadly involved in the launches of botulinum toxin, dermal fillers and volumizers since 2001.
Widely published and cited, his FDA-approved centre for scientific studies is responsible for numerous scientific papers, medical textbooks and videos on topics such as toxins, fillers, endoscopic facelifts and rhinoplasty. Notably, Dr Raspaldo has co-authored French consensus papers for upper and lower face relaxation, and global facial rejuvenation with injectables.
A regular presenter at major congresses worldwide, Dr Raspaldo is a passionate leader in teaching the art and evolving techniques of aesthetic medicine. Since 1990, he has taught more than 30,000 cosmetic doctors around the world and offers a private programme in his Face Clinic Genève – 3D facial rejuvenation masterclasses – teaching the innovative concept of FaceSculpture™. Most recently, he has worked on the "Chic-Lift®" and the "Eiffel Tower Nose-Lift®", and further simplifying and enhancing injectable facial rejuvenation and beautification, which directs the trends in face sculpture today.
Andrej Roth
Plastic surgeon
Dr Roth graduated from the Medical School in Zagreb in 1994, and since 1995 is employed at the Clinic for Tumours of the Sisters of Charity Hospital. He completed his specialisation in General Surgery (2002), then his sub-specialisation in plastic, aesthetic, and reconstructive surgery (2010). Furthermore, he received his PhD (2012) in Biology at the Faculty of Natural Sciences and Mathematics in Zagreb, with a dissertation on "The Role of Estrogen Receptor Beta in Breast Cancer Development". As of 2011 he is the Head of the Polyclinic at the Clinic for Tumours. Dr Roth completed numerous trainings in the field of plastic surgery, many courses in reconstructive breast surgery and oncoplastic surgery, and resided in the world's leading plastic surgery centres. He has published a whole array of scientific studies in domestic and international professional journals, with the main topic of his scientific interest being breast cancer and all types of skin tumours. He participated in important global congresses, and was thus recently a lecturer in the Sixth European Congress on Breast Diseases with the topic "Patient/Surgeon Satisfactory Expectations". Dr Roth is a member of the Croatian Society of Plastic, Aesthetic, and Reconstructive Surgery, as well as other international professional associations of plastic surgeons (ISAPS, ESPRAS, EBOPRAS).
In addition to breast surgery and skin changes, Dr Roth also specialised in liposuction, whereby it is important to highlight that he has been educated by the world's leading experts for Vaser Lipo. The Polyclinic Milojević has the most experience with Vaser Lipo and has performed the largest number of operations in this part of Europe. Dr Andrej Roth therefore emphasises on the advantages of such a procedure:
The operative surgery is considerably less traumatic than standard liposuction, it yields better results, and it is possible to remove larger amounts of fatty tissue without significant bleeding. Vaser Lipo very effectively tightens the skin, thereby avoiding the appearance of excess skin after the procedure, which is a frequent problem with standard liposuction. Also, Vaser Lipo uses ultrasonic waves that break only fat cells, leaving the blood vessels and surrounding tissue unaffected. Recovery after the procedure is considerably faster, and after a few days the patient may resume most of their daily activities. Finally, an important advantage of Vaser Lipo is that it enables the transfer of fat from one area to another – meaning that fat removed from the stomach area, for example, may be used for augmentation of the breasts or buttocks.
Željko Rotim
Dentist
Željko Rotim DDS, MSc, has 30 years of experience in dentistry, and is also one of the pioneers of non-surgical anti-aging aesthetic medicine in Croatia. In addition, he is known as one of the initiators of education in the area of facial aesthetics. He is the owner of the Rotim Medical Centre, president and founder of the Croatian Association of Aesthetic Medicine with the Croatian Medical Association, and one of the founders of SEEFAS (South East Europe Facial Aesthetic Society) and Medical Esthtetic Institute.
Galyna Selezneva
Cosmetic beauty doctor, Non invasive contouring expert
Dr Galyna Selezneva is one of the most renowned and credible doctors in London practicing out of the prestigious Rita Rakus Clinic in Knightsbridge. She trained in the one of the best clinics in the United States and is known by London's elite and top press as the 'Ice Queen' (queen of fat freezing). She specialises in flab-melting, cellulite-suctioning, skin-tightening in London and believes in a combination approach to getting the best possible whole body makeovers and tailoring the figure like a seamstress! Galyna has been featured in top UK publications as the go to for perfecting the body – tackling hard to reach areas, toning, sculpting and creating the best body possible, including the likes of Tatler, Daily Mail, Grazia, Sunday Times.
Dr Galyna is a specialist in non-invasive procedures, including non-surgical face and body treatments. These include sagging of the skin (which can be age-related or weight loss) Coolsculpting and Ice Aesthetics to achieve perfect results for the body and neck areas, body contouring to get rid of stubborn pockets of fat (or a whole body transformation), skin rejuvenation (which ranges from looking well-rested to ten years younger) acne scarring and sun damage.
Dr Galyna uses the latest in technology for her patients, including non-surgical face and body lifts, energy devices and laser treatments. Cryolipolysis is a clinically proven procedure that involves freezing fat cells without damage to your skin, developed by Harvard scientists.
She was most recently highly commended in the Aesthetic Doctor of the Year category at the Safety in Beauty awards held in July 2018.
Matthieu Stefanelli
Plastic, reconstructive and aesthetic surgeon
Dr Matt Stefanelli is a French & European Board certified plastic, reconstructive and aesthetic surgeon, with a private practice in Paris & Dubai. He also holds an MBA in healthcare management. In 2014, Dr Stefanelli founded the iClass Anatomy, a company offering International Courses with Live demos and Anatomy dissections for Skin Rejuvenation & Aesthetic Surgery. TAMC participants will have an opportunity to take part in the iClass Anatomy Masterclass on Sunday, October 13, 2019.
Dr Stefanelli is also a consultant for various companies in aesthetics, such as Sinclair Pharma (London), Md Skin Solutions (Luxembourg) & Skin Technology (Moscow). Furthermore, he is actively involved in charity, as co-founder of the Worldplast Charity Foundation, and member of Sourire un Jour and La Chaîne de l'Espoir France.
Vladimir Stojiljković
Aesthetic surgeon
During fifteen years long career, Dr Vladimir B. Stojiljković dedicated his clinical and research work to aesthetic face and body surgery, developing signature techniques with innovative materials, combined with active educational role in workshops conducted for colleagues – dermatologists, plastic surgeons and dentists, focused on implementation of minimally invasive face procedures, insisting on knowledge of surgical face anatomy and changes connected to aging process.
Dr Stojiljković is a pioneer in regenerative surgery in Serbia – with scientifically based approach, he gained a lot of experience in fat transfer, stem cells and growth factors extracted from thrombocyte enriched plasma. He was the first in his country to perform a natural breast enhancement, using the patient's own fat tissue and BRAVA method for enlargement.
Dimitrios Sykianakis
Aesthetic physician
Dr Sykianakis specialises in gerontology/anti-aging & aesthetic medicine. He has 18 years of experience as medical trainer on Botulinum toxin type A and filler injections, with more than 20.000 facial injections performed throughout his career. He is a recognized international opinion leader, speaker and lecturer. An external partner at Dermalogical Athens Public Hospital "Andreas Syggros", Dr Sykianakis is also a partner at the Athens Laser Touch Clinic. He is the owner and director the private medical office called Athens Wellaging Clinic. He is currently finishing his PhD with the thesis on Botulinum toxin and the quality of life.
Mladen Šlaj
Specialist Orthodontist
Mladen Šlaj was born in 1957 in Zagreb, where he completed his primary schooling and graduated from high school in 1976. That same year he enrolled into the School of Dental Medicine at the University of Zagreb. He graduated on time in 1981 with a average score of 4.7.
He passed his specialisation exam in orthodontics in 1990. In his scientific-research career, he held the position of senior scientific associate in 1994 and became associate professor in 1996. He became full professor in 2001 and acquired the tenure of full professor in 2006.
He became head of the Department of Orthodontics at the School of Dental Medicine in 2003 and continues to serve in that role today. During the same year he undertakes the role of Clinical Department of Orthodontics in the Clinic for Stomatology at the University Hospital Centre Zagreb.
He has been mentor for the defence of 45 undergraduate thesis, 12 master's thesis and 8 doctoral dissertations.
The author has written over 100 scientific and professional papers. He is the leader and author of the orthodontics specialisation programme, a mentor to specialisation students, head of the Committee for Specialisation Exams before the Ministry of Health for the Republic of Croatia. He is the organiser and leader of ongoing education in the field of orthodontics for orthodontics specialisation students.
He is the first Croatian to become a member of the International College of Dentists. He was the president of the Committee for Private Practice and Institutions, Committee for Informatisation and the Committee for Ongoing Education before the Croatian Dental Chamber. He is the president of the Orthodontics Board before the Croatian Dental Chamber.
He is a member of expert committees before the Ministry of Health in the Republic of Croatia (Committee for Prevention, Committee for Stomatology, Committee for Private Practice, Committee for Healthcare Institutions in Private Ownership, Committee for Reform of Stomatology).
He undergoes ongoing training and has participated in numerous congresses and courses abroad including those in Spain, Germany, Israel, Austria, the Netherlands, Egypt, Greece, Portugal, Great Britain, Hungary, Finland, USA, Slovenia, Belgium, the Czech Republic, Poland, Italy and other countries.
He is the founder of the Šlaj-Anić Polyclinic since 2003 and has been working in private practice since 1984.
He is particularly focused on aesthetical dental medicine, especially his own specialisation – orthodontics, but has also actively been working in other fields. He has more than 30 years of experience in aesthetical restoration in dental medicine, dental prosthesis, clinical cases in interdisciplinary cooperation for complex cases covering implant-prosthetic rehabilitation, pre-surgery and periodontal-orthodontic therapy.
Patrick Treacy
Aesthetic physician
Dr Patrick Treacy is president of the Royal Society of Medicine, Aesthetic Faculty 2018 (London), chairman of the Irish Association of Cosmetic Doctors and Irish representative of the British Association of Cosmetic Medicine. He is recognised as one of the most influential aesthetic practitioners in the world being recently named amongst the MyFaceMyBody "Ultimate 100 Global Aesthetic Leaders" (Los Angeles, 2017 and 2018). He was given the Azerbaijan Laureate of Aesthetic Medicine as well as the Azerbaijani Beauty & Anti-Ageing Trophy (Baku, 2017) for his contributions to the field of aesthetic medicine. He also received a similar MyFaceMyBody Specialist Award in London in 2018. His research has strongly influenced this specialist area where he has developed global protocols relating to dermal filler complications and wound healing. He pioneered techniques for aesthetic improvement in HIV facial lipodystrophy and radiosurgery venous thermocoagulation. He won both the "Irish Healthcare Award for Medical Research" (Dublin, 2017) and the British College of Aesthetic Medicine Award for "Medical Research" (London, 2017). He is among few doctors in the world to have won the coveted AMEC Trophy three times (Paris 2014 and 2016, Monaco 2017,) for research relating to cancer cachexia and reversing skin necrosis. He won the MyFaceMyBody Trophy in (London, 2016) for medical research and was commended for studies relating to the use of PRP and hair growth (London, 2012 and 2013). This research is now popularised and being used by clinicians all around the world. He was given the CCME Medal for "Excellence in contributions to Aesthetic Medicine" (Mexico, 2016) and got Highly Commended in the "Doctor of the Year" award at the Safety in Beauty Awards in London, 2016.
He serves on the editorial boards of four international aesthetic journals. He is an author or co-author of numerous articles in peer-reviewed scientific journals and has contributed to chapters of medical books. He has been a keynote speaker across Europe, Russia, the United States, and South America as Faculty 2016-2017. Dr Treacy is a fellow of the Royal Society of Medicine and the Royal Society of Arts. (London). He is chairman of the Ailesbury Humanitarian Foundation and honorary ambassador to the Michael Jackson Legacy Foundation. He is the driving force behind countless humanitarian efforts that impacts the lives of children in communities across Africa, Haiti and the Third World. To this end, he has opened orphanages in Monrovia, Liberia and Mirebalais, Haiti in the last year alone. He is the European medical advisor to Network Lipolysis and the UK's largest cosmetic website Consulting Rooms. He practices cosmetic medicine in his clinics in Dublin, Cork, London and the Middle East. He is an advanced aesthetic trainer and has trained over 800 doctors and nurses from around the world. He has featured on the Today Show, Ireland AM, CNN, Dr. Drew, RTE, TV3, Sky News, BBC and Newsweek.
Dimitris Vrachnos
Medical Aesthetics Business Coach
Dimitris Vrachnos is an experienced medical aesthetics business coach with expertise in Business Development, Practice Management & Strategic Marketing towards business sustainability and growth in medical aesthetics industry.
After spending more than 16 years in medical aesthetics field, as an executive in multinational corporate environment, he creates Upmybusiness consultancy agency. His agency delivers a wide range of operational and strategic medical aesthetics projects to pharma and cosmetics companies, big clinics and independent aesthetic practices. Offered services include: practice management assessment & coaching, strategic marketing planning and implementing, staff and patient surveys, staff business training & KOL programs.
Mr. Vrachnos holds an International Business Studies Degree from Panteion University. He is an international trainer in practice management, he regularly publishes business articles and a podium speaker in national and international conferences.
Sherif el Wakil
Cosmetic & Sexual Aesthetic Doctor
Dr Sherif Wakil is the founder and medical director of DrSW Clinics. He has more than two decades of experience in the health care combined with a vast number of cosmetic workshops in the UK, Europe and USA. He has worked in a number of leading hospitals in the UK and Middle East, including The Royal London Hospital NHS Trust and is now based on London's Harley Street.
Dr Wakil has performed more than 20,000 procedures and has introduced a number of new treatments to the UK and Europe, including the revolutionary P-Shot and the O-Shot (Sexual Rejuvenation with PRP) and Vampire Breast Lift. He is the only trainer for these procedures in Europe and the Middle East.
As a national and international trainer for numerous aesthetic procedures including PRP Vampire treatments, thread lifting, etc., Dr Wakil has been invited to speak and share his skills at conferences and meetings around the world.
Recently, Dr Wakil has for-fronted the non-surgical sexual aesthetics arena with his brand new sexual rejuvenation treatments and cutting edge machines that he has introduced to Europe and UK.
Dr Wakil is the president of the International Association of Aesthetic Gynaecology and Sexual Wellbeing "IAAGSW' as well as a fellow of the International College of Surgeons and active member of several professional bodies including the General Medical Council, American Cosmetic Cellular Medicine Association, British College of Aesthetic Medicine and British Association of Body Sculpting.
Mario Zambelli
Plastic surgeon
Dr Mario Zambelli completed his studies at the School of Medicine in Rijeka, Croatia. After specialising in general surgery at the Rijeka Clinical Hospital Centre, he started and completed a specialisation in plastic surgery at the Zagreb University Hospital Centre (Rebro).
He has gained professional experience in some of the largest world centres for plastic and aesthetic surgery.
1982-83: subspecialisation (fellowship) in plastic surgery at the Univerzitetski klinički centar in Ljubljana led by Dr Marko Godina
1987-1988: subspecialisation (fellowship) in plastic surgery, hand surgery and microsurgery in Louisville, Kentucky, USA led by Dr Harold Kleinert and his associates
1992: subspecialisation (fellowship) in plastic and aesthetic surgery in various clinical centres throughout the USA upon receiving the Dr Marko Godina Scholarship
1993-2001: chief of the Ward of Plastic and Reconstruction Surgery at Rijeka Clinical Hospital Centre
1989-2004: private practice at the Tagora Polyclinic at Čavle (plastic and aesthetic surgery)
2004-today: private practice at Polyclinic Zambelli in Rijeka
Member of the American Surgeons of Plastic Surgeons (ASPS), European Society of Plastic Reconstructive and Aesthetic Surgery (ESPRAS), member of the Croatian Association for Plastic, Reconstruction and Aesthetic Surgery, and held the position of president of the Croatian Association for Plastic, Reconstruction and Aesthetic Surgery from 2004 to 2008.
Zoran Žgaljardić
Maxillofacial surgeon, plastic surgeon of head and neck
Assist Prof Zoran Žgaljardić, MD, PhD was born in 1962. He graduated from the University of Rijeka, Faculty of Medicine in 1986. After completing the residency in maxillofacial surgery and plastic surgery of head and neck, he passed the exam for general cosmetic surgeon at the International Academy for cosmetic surgery (IACS). He obtained his master's degree and PhD at the University of Rijeka, Faculty of Medicine.
Prof Žgaljardić spent 1996 in New York at the Brooklyn College Hospital and held a visiting lecture on his PhD thesis. During that time, he also visited various cosmetic surgery clinics.
In the period from 1990 to 1999, he worked in the Departement for Maxillofacial Surgery at the University Hospital Centre Rijeka. He opened his own private clinic for cosmetic and maxillofacial surgery in 1999 in Opatija. Ten years after, he opened another private clinic in Zagreb.
He spent the period from 2005 to 2010 as the assistant professor and chief of Departement for Maxillofacial Surgery at the University of Split.
Assist Prof Zoran Žgaljardić, MD, PhD is a board member of Academy of Cosmetic Surgery, and Croatian representative at the International Academy of Cosmetic Surgery. He is one of the co-founders of World Academy of Cosmetic Surgery. He is a pioneer in laser liposuction and regular nvited speaker and workshop trainer in lasers lipolysis.
In 2008, at the 52nd World Meeting of International Academy of Cosmetic Surgery, he was named as one of the 100 best cosmetic surgeons in the world. At the 4th Annual Meeting of the World Academy of Cosmetic Surgery, he was entered in the Cosmetic Surgery Hall of Fame.